USTeleCenters offers the latest in turn-key information technology solutions. We're proud to be a one-stop-shop for cutting-edge Avaya telephone systems, voice and data structured cabling, door access control systems, broadband services, and telecom consulting services for business clients in a variety of industries. Stop juggling multiple vendors to piece together the data network you need. With more than 100 years of combined experience in the telecommunications industry, our team offers a streamlined, centralized, single-vendor way to get the managed services your business requires.
Whether you're a national, enterprise-sized company with offices in many cities or a small business with one location, our managed services team offers a full range of telephone and VoIP services to our clients. Our team of information technology professionals helps organizations with phone infrastructure, data management, and more. Regardless of whether the job is large or small, customer satisfaction is always our top priority.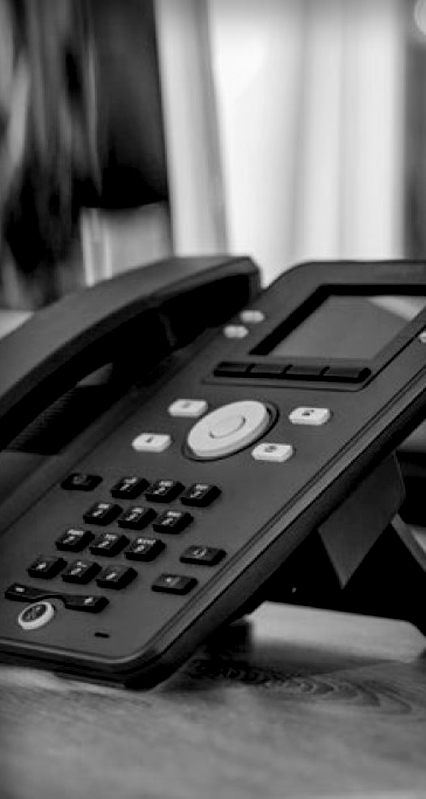 Why Choose Our Managed Services?
We are more than just a telecom services provider. We are also the right consulting firm to call if you are just starting a business and have limited knowledge about telecom.
Our knowledgeable sales staff offers IT consulting in the Boston area and will assist you from ordering and provisioning business telephone lines to connecting remote offices via VoIP. Our end-to-end services allow you to focus on the other aspects of your company while we structure your communications, data, and information technology.
BUSINESS TELEPHONE SYSTEM DESIGN, IMPLEMENTATION, AND TRAINING PROVIDED BY CERTIFIED PERSONNEL
TROUBLESHOOTING AND REPAIR OF KEY SYSTEMS, INCLUDING THE AVAYA IP OFFICE & LEGACY NORTEL SYSTEMS
PHONE SYSTEM MIGRATIONS
TELECOM CONSULTING SERVICES
SALE OF BUSINESS TELEPHONES
VOICE, FIBER, AND DATA CABLING, INCLUDING CAT. 5E AND CAT. 6 WIRING
VOICEMAIL IMPLEMENTATION AND PROGRAMMING
UNIFIED COMMUNICATIONS AND UNIFIED MESSAGING
MULTI-LOCATION VOIP NETWORKING
IP TELEPHONY
CLOUD TECHNOLOGY SOLUTIONS FROM AVAYA CLOUD OFFICE
AUTHORIZED RESELLER OF BROADBAND SERVICES, INCLUDING SIP CIRCUITS, T-1'S. PRI'S, INTERNET, AND CABLE SERVICES THROUGH MAJOR CARRIERS
As a managed telecom service provider, our support doesn't end after the sale. If you have questions or concerns, our customer support staff will find a quick solution. We have technicians available 24 hours a day for emergency technical support.
Click here Click here to learn about upgrading your Nortel system to an Avaya IP Office 500 Communication System
USTeleCenters:
Structured Cabling
Services
USTeleCenters provides customers in Boston, Massachusetts, New England, and around the country with experienced network cabling installers.
Our customers are our top priority, and we will strive to beat your expectations throughout the installation and implementation process.
Avaya Cloud Office Services
USTeleCenters is a proud reseller of the "Avaya Cloud Office by RingCentral" hosted communication system. Are you looking for a cloud solution but concerned it won't have the features to support your business or be based on a trusted, reliable platform?
Avaya Cloud Office brings the same full-strength VoIP features as the award-winning Avaya IP Office installed on-premises, but is now delivered through the cloud via RingCentral.
The good news is that almost any business can utilize the benefits of telecom technologies or a cloud-based telephone system that offers the same features and data protection as a premise-based system but without all the upfront costs. For the price-conscious organization, Avaya can transform businesses without breaking the bank.
Avaya cloud-based communication technologies allow USTeleCenters to provide our customers with the latest unified communications and contact center technology solutions in both hybrid and pure cloud deployments.
USTeleCenters:
Managed Service Providers
and Structured Cabling Services
Some of the key benefits of an Avaya cloud-based unified communications system are: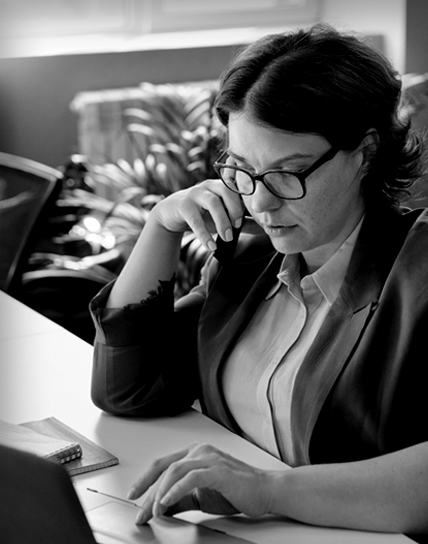 1.

Cloud services are flexible, reliable, cost-effective, and geographically redundant.

2.

Cloud technology can be quickly deployed.

3.

Cloud technology is scalable. With a cloud solution, it becomes simpler to add users to other locations.

4.

This type of software works well with companies that need to provide their remote workers with the flexibility to seamlessly unify communications with the corporate office.

5.

The Avaya Cloud Office by RingCentral solutions support full, multichannel unified communications and contact center capabilities plus more operating systems and devices than any competitive cloud offer.
Click HERE to view the complete brochure on the Avaya Cloud Office by RingCentraL
Managed Telecom
Services Boston
USTeleCenter is the leading Boston-based managed services provider.
Contact us or call our sales department today at 617-689-0020 to discuss how our Boston IT services can help your business move up to the next level and why we are one of the prominent cloud-based solution providers in the Boston area & New England.
We provide free, no-obligation estimates!