Avaya IP Office Phone Systems
If you're running a small or mid-size business and looking
for a new phone solution, an Avaya IP Office phone system
could be the right fit. Designed to unify and streamline your
daily communications. Avaya IP Office phone systems extend
cutting-edge technology to your employees.
With this industry-leading VoIP system, your employees can handle all their business communications right from the device of their choosing - be it a laptop, mobile phone, home phone, or even an office phone. The wired, wireless, and broadband connection options make it easy for each employee at your company to access cutting-edge communications, no matter what.
Here at USTeleCenters, we're one of the leading Avaya phone service providers for the Boston area. Contact us today to learn more about our services or to schedule your Avaya wireless phone setup.
Avaya IP
Office Highlights
The Avaya small business communication system leads the pack in the contact center market. Ideal for small businesses and large enterprises alike, the Avaya phone technology creates a single, easy-to-use, integrated system.
Users have access to a combination of video, voice, chat, email, and social media functions. These collaboration features help to transform the way our customers communicate with their customers, business partners and employees.
The Benefits Of the Avaya IP Office: Who Should Use It?
As one of your trusted, local Avaya phone service providers, we believe the system is right for virtually every company. If you're not sure it's a fit for your team, though, here are a few of the benefits of the telecom system, that you should know about:
Scalability. IP Office is a highly scalable, software-based, business communications platform that offers a cost-effective solution for firms with as small as five phones up to 3,000 at a single site. In addition, up to 32 locations can be seamlessly networked together to support the needs of growing enterprises. IP Office can run on a highly reliable, purpose-built, solid-state Avaya appliance with no moving parts or on customer-provided physical/virtual servers that can be deployed on-premises or at off-site data centers. Expanding the capacity of an IP Office is as simple as adding a software license and plugging in a phone, so it's highly cost-effective. In fact, Avaya's IP Office has been rated by independent analysts as having the lowest total cost of ownership (TCO) of any system in its class.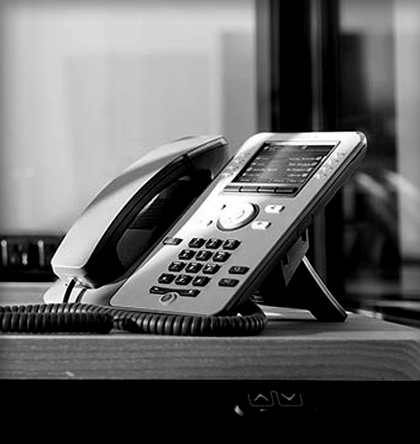 Reliability. The IP Office natively supports redundancy with no additional hardware or software required. Primary and secondary servers can be configured that share databases throughout a network of up to 32 IP Office systems that can automatically back up each other in the event of a server failure. This can include the core telephony functions and all applications supported by the solution, e.g., automated attendants, voicemail, contact center, collaboration, etc. Used in conjunction with SIP trunks that can support auto-failover to an alternate ISP, enterprises can build an extremely resilient voice network.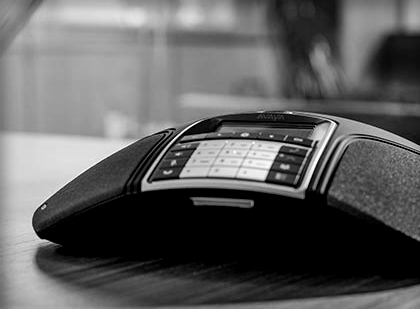 Flexibility. Avaya's IP Office is one of the most flexible platforms currently available. To meet the needs of different customer environments, it can support multiple deployment options that can be mixed and matched on a location-by-location basis, from dedicated physical servers to virtual servers to a hybrid. It can support a wide spectrum of devices and applications in any combination, including:
– Analog phones
– Digital phones
– IP phones
– Softphones
– Analog, Digital, and IP-based cordless phones
– Smartphone applications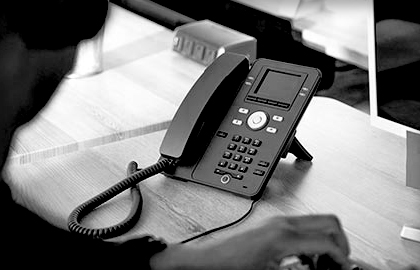 Collaboration. Communication is at the heart of any kind of business transformation, digital or otherwise. When your teams can collaborate naturally and quickly without boundaries, it has the power to transform your business. Today's mobile workforce makes collaborating a challenge, especially now in the post-COVID world, where multiple devices and apps are being used from multiple locations. Avaya offers complete workstream collaboration that integrates voice, video, chat, messaging, and screen sharing with one easy-to-use app that does it all. With natural, intuitive communications tools, your entire team can step up productivity, speed decision making, and share information quickly and easily.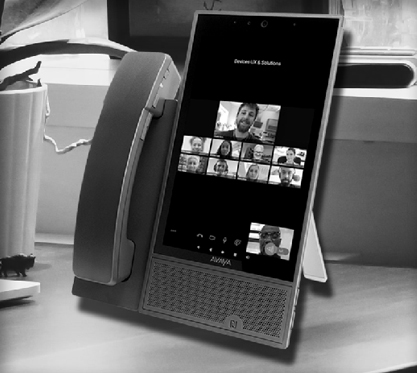 USTeleCenters:
Your Choice for Avaya
Phone Set-up
If you're interested in an Avaya small business phone system,
USTeleCenters is here to help. Established in 1986, we're the
go-to VoIP phone service provider for the Greater Boston Area.
Serving customers throughout New England, we help small
businesses find the right phone system for their businesses.
HERE'S WHAT KEEPS OUR CUSTOMERS COMING BACK:
Reliability
When you come to USTeleCenters, you can trust that you'll receive reliable service from a skilled and experienced team. With more than 100 years of combined experience, our team is uniquely equipped to solve all your technology problems and help you find the right Avaya solution for your team.
Experience
We are not new to this business and don't just install Avaya business systems on the side. With 35 years of experience, we're a leading Avaya provider who specializes in the Avaya IP Office phone system. Our teams understand the ins and outs of these solutions and are uniquely equipped to participate in hybrid installations for companies that need a mixture of digital and analog phones or remote access solutions.
No matter what you need, our team is here to help. Offering cloud-based services from one of the most recognizable names in the industry, our team offers durable, well-designed phone system choices for all our customers.
Service
Whether we're installing a large phone system or a streamlined small business phone system, customer service is our top priority. Our team will work directly with you to understand pain points, survey your facility, if needed, and offer customized suggestions and solutions that truly work for your company. We offer full support, installation, and Avaya services for your needs.
Install Your Phone
System Today
If it's time to upgrade your business phone system, USTeleCenters is here for you.
As Boston's obvious choice for business phone service installation, we offer cloud
communication solutions, software, and phones for companies ranging from
small businesses to large enterprises.