Price, Quality & Service!
BOSTON'S PREMIER TELECOM SERVICES PROVIDER SINCE 1986!
Business Phone Systems Boston

If you're looking for reliable business phone systems, look no further than USTeleCenters. Our team of experts can help you find the perfect phone system for your business, whether you're a small startup or a large corporation. We offer installation services to ensure that your new phone system is up and running smoothly, and we provide ongoing maintenance and support to keep it that way. With our friendly and expert care, you can rest assured that your business phone system is in good hands. At USTeleCenters, we understand that every business has unique needs when it comes to their phone system. That's why we offer a wide range of options, including VoIP and digital telephone systems, to ensure that you get the perfect fit for your business. Our team will work with you to understand your needs and recommend the best solution for your budget. With fast and reliable phone data connectivity, you can be sure that your business phone system will be a valuable asset to your company. Contact us today to learn more about our business phone systems and installation services in Boston.

Telecommunication Services
We provide a full range of business phone systems, IP phones, and VoIP products to our clients with the primary focus being customer satisfaction.​

Structured Cabling
USTeleCenters provides Boston, New England, and our national base of customers with experienced network cabling installers to handle all of your structured cabling needs.

Cloud Services
USTeleCenters is a proud reseller of Avaya Cloud Office Powered by RingCentral. The world-class hosted service provides robust, unified communication or telephone systems for all your communication needs.
More Than Office Phone Systems!

The lines of communication are always open at USTeleCenters!
We design, install and manage products within the telecommunication industry throughout New England and beyond. Our business phone service includes voice and data cabling, broadband services, VoIP, cloud-based solutions, wireless access points, door access control, telecom consulting, IP phone, and business phone systems in Boston.
We offer one-stop shopping for all your telecom needs with extremely competitive pricing. We have the right solution for every business, including both small businesses or big enterprises. Our sales team is here to help you with office phone systems to grow your business and increase profit by optimizing your ability to communicate with your customers, fellow employees, and business connections.​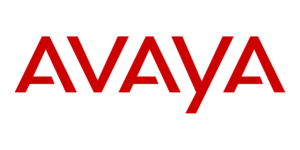 USTeleCenters is a national telecommunication services provider based in Boston that has offered business phone service since 1986. We are ranked as one of the top Avaya IP Office phone system installers in New England and beyond.
​Our company's main focus has always been customer satisfaction. USTeleCenters offers the best in customer service and response time in the industry. We know we have to earn your business every day! USTeleCenters has installed thousands of business phone systems nationwide and has sold tens of thousands of phone lines on behalf of the largest phone companies in the world. We have the experience you need from a business telephone service provider. We understand your business phones needs & encourage our clients to form close business relationships with our project managers or sales team, allowing them to easily find solutions without losing focus on the needs of their business.
Support for an organization of any size!
Call us at 617-689-0020 or fill out the form below for all service and sales requests

140 Wood Road, Suite 200
Braintree, MA 02184
Tel 617-689-0020
sales@ustele.com
service@ustele.com